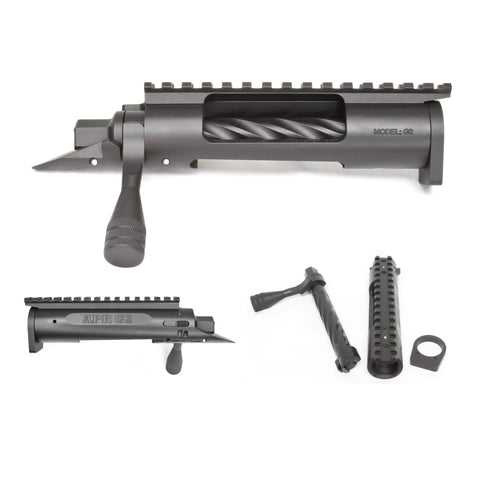 APR G2
Alamo Precision Rifles
The APR G2 action represents the next evolution in the APR line-up and is designed with tactical/long range applications in mind. The APR G2 shares all of the attributes of the APR Hunter, plus the following enhancements:
1 1/16 x 20 TPI Threads (Now accepts Savage style pre-fit barrels)

Wire EDM raceways for more uniform tolerances and smoother cycling
Pinned 20 MOA rail for more secure scope mounting
Smaller ejection port cut-out for a more rigid action body
.062 Firing pin to accommodate small rifle primer brass
Full DLC coating for more corrosion protection and smoother operation.
Dealer pricing available
MSRP $825
All actions require a federal firearms license (FFL) before shipping.